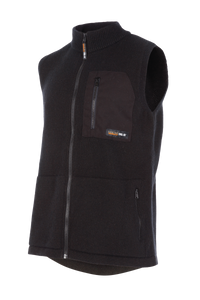 This new generation high performance "Endurance" sweater does exacftly what its title says; It endures.
Made from 10% possum fur, 37% merino lambswool, 5% silk, 40% polyproplyne 8% elastane
The unique doble polyprop and possum layer system enables you to maintain your body temperature (36.6) by cutting out the wind and trapping heat.
Supersoft. Durable, ultra warm. Wind killer
This Endurance sweater coms with a slightly longer tail at the back and a waterproof zip pocket compartment for keys, phone etc.