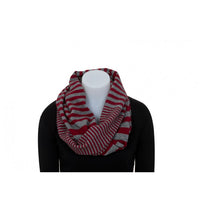 • Stunning mixed - striped cowl/ snood/ endless scarf
• 20% possum 70% merino 10% silk
• low pill, ultra soft, ultra warm (35% warmer than cashmere)
• Ideal as compliment to our Wildflower zip cardy, socks, gloves, wrist warmers to match.
• Unisex garment and very durable.. a timeless classic. You can wear it 6 different ways: double scarf, triple scarf, wrap, crossover, snood, shrug.
Non itch non pill. 
Possum and possum merino provides relief for CRPS and arthritis in neck according to medical professionals 
we ship worldwide.