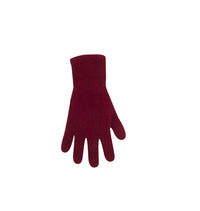 Two tone luxury blend of possum fibre, superfine merino and silk
Ultra warm and very light
Ideal for Raynauds, scleroderma,  poor circulation, chilblains, arthritis CPRS and more.
Optional turn up wrist to expose second colour
Great combos to mix and match with other accessories in the range
These 2-colour gloves are luxurious, super warm, have extra wrist length and are part of a complimentary range of colourful accessories from Kiwi Country Clothing which will bring bright tones to dark wintery days with incredible heat retention. recommended by pain management specilists and OTs for anyone who suffers from cold hands and cold intolerance.
As feet and hand sizings have direct correlation;
Small fits shoe size 3, 4, 5 hand
Medium 5.5 to 7.5. 
We do not make mens sizes in this range
For men please see kc316. Or kc100