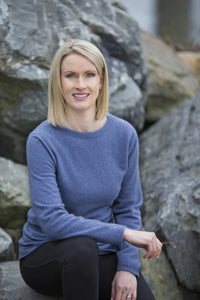 This timeless elegant sweater offers excellent warmth, though very light and very soft.
It is knit in the round therefore there are no seams down the sides.
It has a detailed neck, cuffs and bottom trim feature which will keep its shape.
20% possum fibre. 70% merino superfine lambs wool. 10% silk.
Exceptionally warm when worn next to the skin.
Very low maintenance.
Amazingly light yet very warm
55% warmer than merino
35% warmer than cashmere
Non-itch. Non-pill.