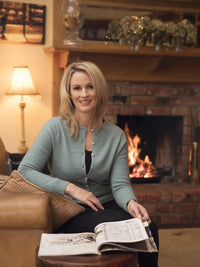 This fitted cropped cardigan features pretty crystal effect buttons for an upgrade on the plain cardy. Great for layering over a dress or teamed with your favourite skirt, or with dressy pants. This cardigan is created from hollow core possum fibre that traps heat next to your body, blended with super fine merino wool and silk for a super warm and lightweight garment that you will adore wearing.

Made in New Zealand.

Composition/blend: 70% merino wool, 20% possum fibre, and 10% silk.
Amazingly light yet very warm
55% warmer than merino
35% warmer than cashmere
Non-itch. Non-pill.